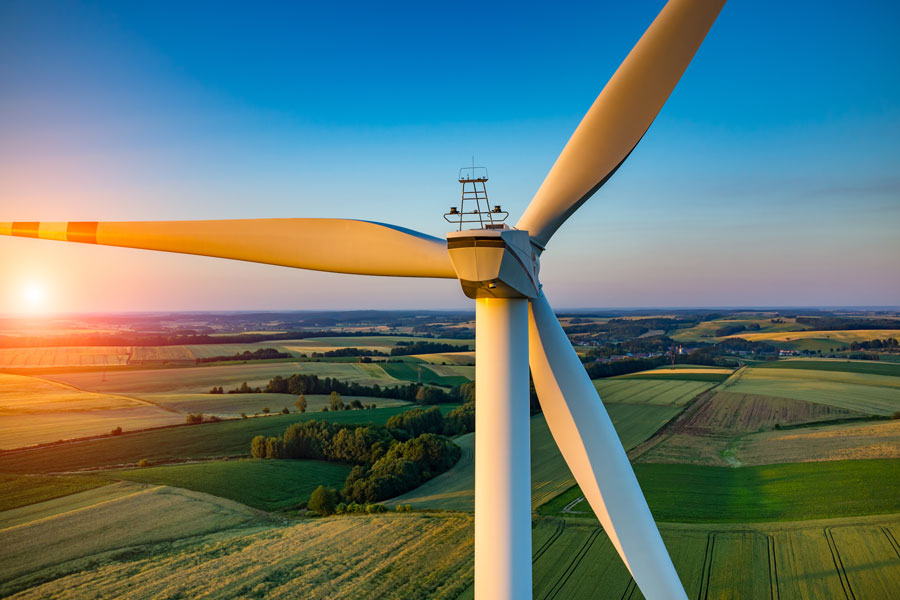 Performance monitoring of wind turbines with optical fibers.
The challenge
Offer vertical cabling in wind turbine towers for control and communication boards, turbine control units, condition monitoring systems and wind farm networking applications.
Major constraints
high levels of electromagnetic interference, especially during storms and when lightning strikes
widely fluctuating temperatures from -34 °C to +60 °C
periodic wind and ice loads
power fluctuations
moisture
high vibrations
small bending radius
long fiber lengths
SEDI-ATI solution
We offer ruggedized, water blocked multi-fiber cables with singlemode and/or multimode silica-silica fibers with core diameters ranging from 50 µm to 1000 µm, with special coatings, buffers and cables for extreme environments, and terminated with Crimp & Cleave connectors.
Advantages of the SEDI-ATI solution
ruggedized solution
immune to EMI
customized assemblies for specific requirements
field-installable solution
Performance monitoring of wind turbines with fiber optics
SEDI-ATI has developed built-in fiber optic sensors consisting in a ruggedized dielectric multi-fiber optic cable assembly. It is aimed to be placed directly inside the wind tower to offer on-line and real-time monitoring of the performance of wind turbines.