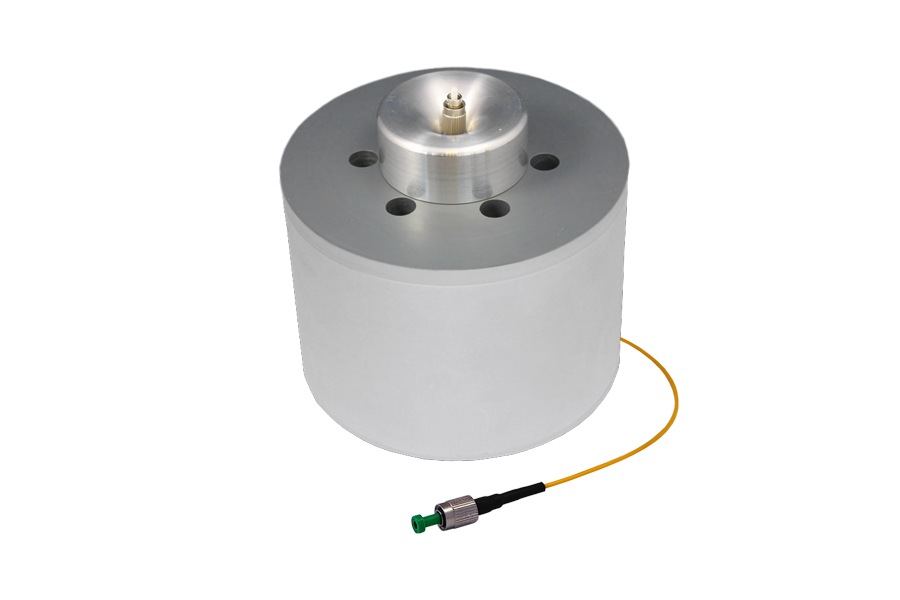 Key features
from 300 m to 1000 m
lightweight and compact
high bandwidth allowing video and control transmissions
neutral buoyancy
directly mounted onto the underwater vehicle
detwisted fiber optic coil for a secured and fast deployment
withstands deep water pressure
resistant to sea salt corrosion
SM and MM fibers
custom designs up to 20 km
Marine fiber optic spools
The RBOB fiber optic spools are ideal to remotely control underwater tethered vehicles that have to operate in conditions where it is dangerous or impossible to have an onboard human presence, and where radio frequency signals cannot be transmitted.
These disposable* systems are built in very compact and lightweight packages where the optical fiber is reinforced by a custom design cable and spooled with a high precision, offering a high speed and detwisted deployment of the optical fiber over long distances.
The deployable side of the spool is equipped with an ST connector to the control station on a support vessel or on land, while the opposite fiber end is pigtailed with a 1.8 mm standard jacket to be directly connected to the underwater robot with a hermetically sealed interface.
These spools, also called "tapes", can be made with either singlemode or multimode optical fibers.
Please contact us to discuss your specific requirements.
*there is no possibility to re-use the fiber after deployment; the fiber is dumped into the sea.
RBOB-91A

Spool length

from 300 m to 500 m

Dimensions

80 mm height x 85 mm diameter

Connection to the control station

ST connector mounted on the extruded overcoating fiber

Connection to the vehicle

30 cm long pigtail with 1.8 mm jacket and terminated with a ST connector

Fiber type

SM enforced fiber 9/125/350 μm

MM GI 50/125/350 μm OM2

Operating wavelength range

Insertion loss (without connector)

0.7 dB/km @1310 nm and @1550 nm

3.0 dB/km @850 nm ; < 1.5 dB/km @1300 nm

RBOB-91B

Spool length

from 600 m to 1000 m

Dimensions

110 mm height x 85 mm diameter

Connection to the control station

ST connector mounted on the extruded overcoating fiber

Connection to the vehicle

30 cm long pigtail with 1.8 mm jacket and terminated with an ST connector

Fiber type

SM enforced fiber 9/125/350 μm

MM GI 50/125/350 μm OM2

Operating wavelength range

Insertion loss (without connector)

0.7 dB/km @1310 nm and @1550 nm

3.0 dB/km @850 nm ; < 1.5 dB/km @1300 nm