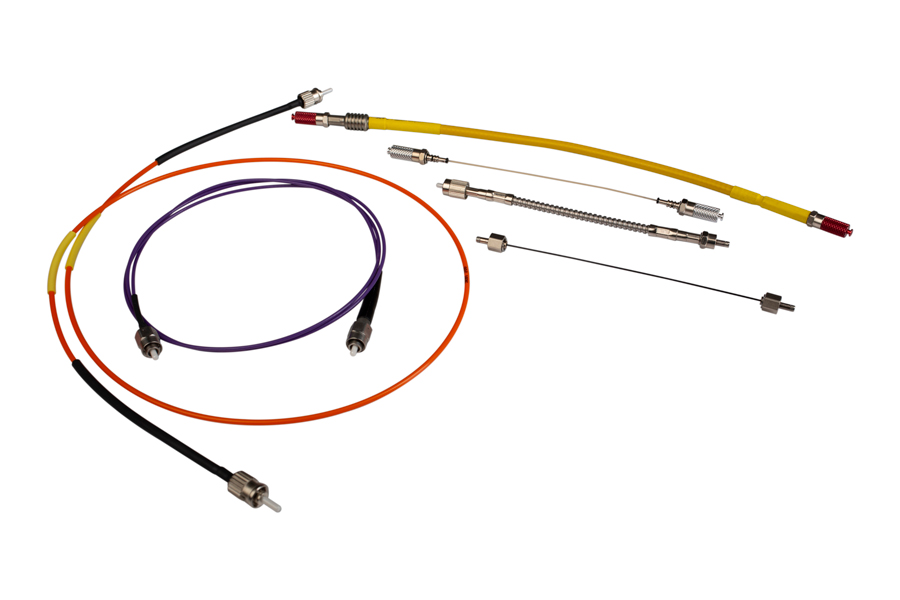 Special fiber optic patchcords, cables and connectors
SEDI-ATI Fibres Optiques helps you find the appropriate patchcord solution for your application.
We offer special patchcords, cables and connector assemblies adapted to any application, whatever the environment is : vacuum, cryogenics, high-temperature, high-voltage, high-power…
We have singlemode and multimode solutions with fibers up to 1000 µm.
We propose different connector types among which Crimp & Cleave connectors as well as our proprietary FCXtreme® and NANOXtreme® connectors specially designed for military, space, and aeronautics applications.
Do not hesitate to contact us to discuss your specific requirements.