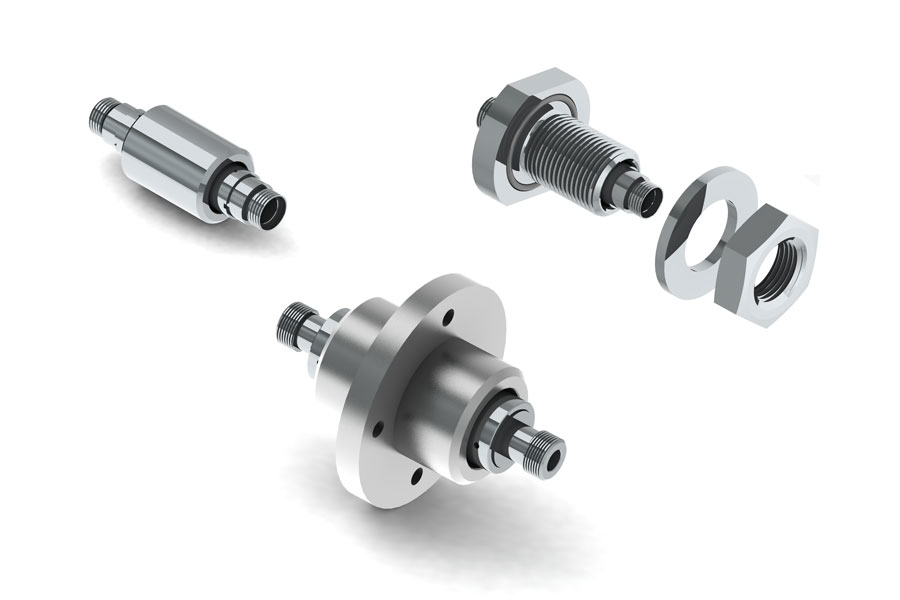 Key features
SMA-905 bulkhead adapter
Stainless steel robust designs
3 wavelength ranges: UV or VIS or IR
3 different housings: stand-alone or with a flange or with a hermetic sealing
10-2mbar.l/s hermeticity available
K-Power SMA to SMA power transfer adapter
The K-Power SMA to SMA power transfer adapter aims at connecting two SMA-905 terminated fiber optic cables.
The K-Power is designed like an air-spaced SMA to SMA adapter. Hence, it is ideal to connect a high-power patchcord coming from a laser source to a disposable high-power pigtail or patchcord. Indeed, apart from standard SMA-905 connectors, this adapter is directly compatible with power SMA-905 connectors with either a standard or a free-standing fiber tip.
When two identical optical fibers are connected to the K-Power, the laser beam diameter as well as the numerical aperture are maintained. Besides, it properly aligns the cores of each terminated fiber end.
The K-Power SMA to SMA power transfer adapter is available for 3 different wavelength ranges from 350 nm to 1700 nm.
In order to be compliant with a variety of industrial and medical applications, we have designed 3 robust housings. So far, we offer a stand-alone unit, another version with a flange, and the last version with a hermetic sealing that ensures a 10-2 mbar.l/s hermeticity.
Please contact us to discuss your specific requirements.