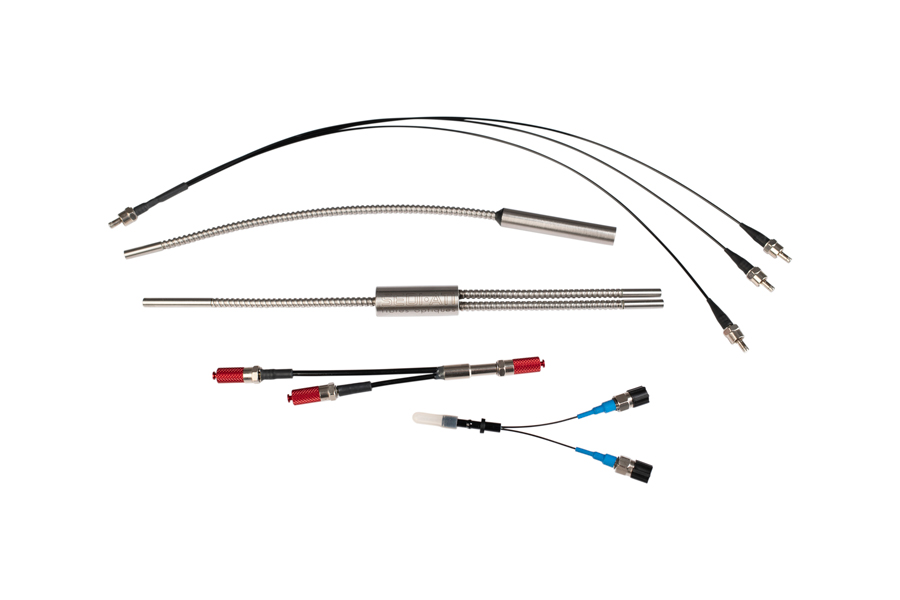 Key features
customer-specific designs
fibers with core diameters from 50 µm to 1000 µm
broad spectral ranges: UV-VIS or VIS-IR
end configurations: round, square, linear or other geometry
bundle: possibility of combining different fiber sizes
fan-out: single or multi-fibers per leg
array: matches the entrance slit of a spectrometer
mapping: random or coherent
Custom fiber optic assemblies, bundles, arrays and octopus
SEDI-ATI offers custom multimode fiber optic assemblies such as bundles in straight, bifurcated (Y-cable), or octopus (fan-out) configurations. The fibers can be either random or coherently mapped.
Standard mechanical end pieces are either cylinders of 10 mm in diameter by 60 mm in length or 905 SMA connectors (3.17 mm ferrule). The end configurations can be either round, square, linear or any other geometry.
We offer fiber bundles with core diameters from 50 µm to 1000 µm, and lengths to 20 m, for light transmission in the UV-VIS or VIS-IR range.