[PHOTONICS ONLINE MEETINGS #3] Meet SEDI-ATI during this European-wide virtual event dedicated to business and photonics projects
Amandine DEBLOUDTS
SEDI-ATI Fibres Optiques is participating in the 3rd edition of the Photonics Online Meetings which will take place on Tuesday, May 11, 2021, 9:am – 7:00 pm (CET)!
More than 330 companies are expected for 380 participants.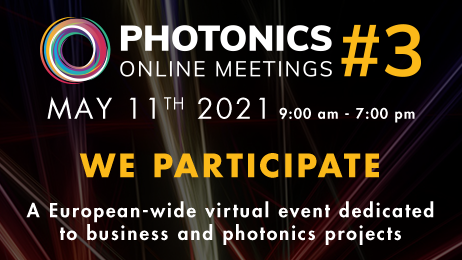 On the agenda:
One2One Business meetings with experts in photonics from R&D, production, sales and purchasing teams
Live webinars & conferences 👉🏼 Check the programme here !
Save the date and register now to schedule an appointment with our ambassadors.
Registration is open, so sign up and make a business meeting with us!