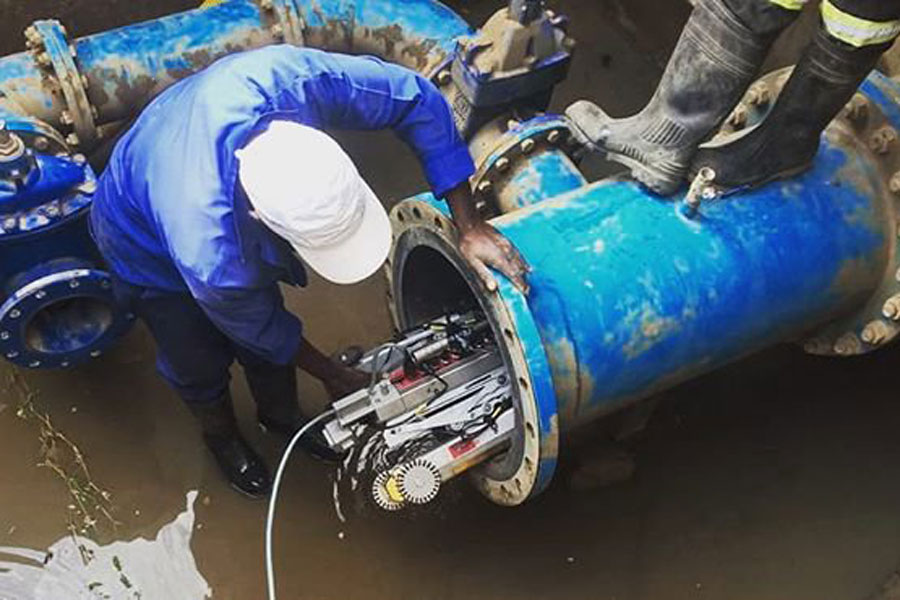 Pipe inspection with tethered robotic crawlers.
The challenge
Need for real time data and live video feed over long distances inside pipes, where no radio frequency waves (RF signals) can pass.
Major constraints
immersion in different types of liquids (sewed water, mud…)
mechanical strains (shocks, vibrations, radius of curvature)
allow both video and monitoring signals over long distances inside pipes
SEDI-ATI solution
We offer a disposable ultra-lightweight fiber optic cable, directly mounted onto the tethered robotic crawler. It is the robot that deploys the optical cable by traveling through the pipe. Therefore, there is no traction nor any other mechanical force applied on the optical fiber. We can design spools / tapes with different optical fiber lengths, depending on the distance to be travelled.
Advantages of the SEDI-ATI solution
the spool is directly integrated into the robot
ease of installation on the robot
travel distances up to 10 km from the launch point
broad bandwidth for huge/heavy data transfer
the fiber optic cable can be left in the field to free the robot: no need to make the return trip, no risk of fibre entanglement…
Pipe inspection with tethered robotic crawlers
SEDI-ATI offers disposable ultra-lightweight and compact fiber optic spools directly mounted onto tethered robotic crawlers for pipe inspection operations.