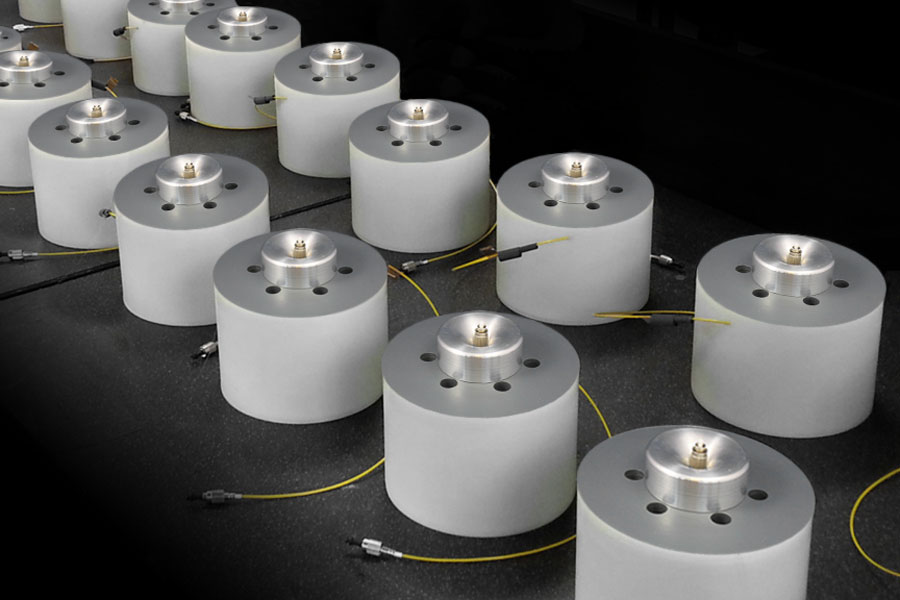 Fiber optic spools for tethered vehicles
The RBOB fiber optic spools are ideal to remotely control either ground or underwater tethered vehicles that have to operate in conditions where it is dangerous or impossible to have an onboard human presence, or where radio frequency signals cannot be used.
Because they are intended to be directly mounted onto the vehicle, SEDI-ATI has designed very compact and lightweight packages. The standard packages are as small as 64 mm long and 80 mm in diameter for a spool as long as 500 m. We offer different packages in size and spool capacity depending our customers' requirements.
The deployable side of the spool is connected to the control station while the stationary fiber is connected to the vehicle. Hence, it is the vehicle that unwounds the spool, allowing a fast deployment without suffering from any traction nor any other mechanical force applied on the optical fiber during the deployment of the cable.
These spools are available in both singlemode or multimode optical fibers.