Life at SEDI-ATI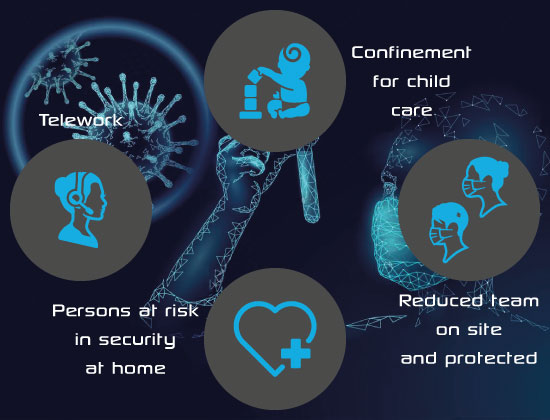 Business Continuity Plan
SEDI-ATI works on maintaining the health and safety of the people working for the company and their families, making efforts to prevent the infection from spreading and carrying on with the provision of products and services that can meet the needs of customers, in accordance with guidance and instructions of the French government.
" Our production plan is full, and everyday day that goes by is a victory ! "

Jean-François VINCHANT
President and CEO
Case study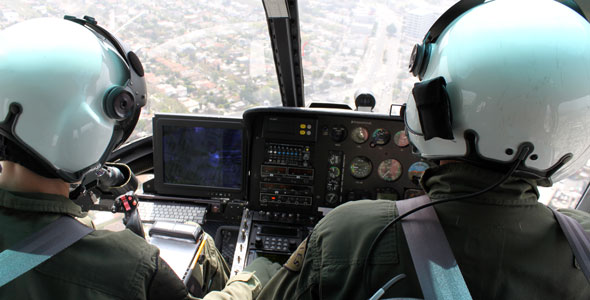 Avionic embedded fiber optic links
Introducing optical fibers in aeronautics environments is a non-trivial exercise. The systems inside aircrafts and helicopters must meet demanding requirements such as robustness, high-reliability, immunity to electromagnetic interference, compactness and lightness just to name a few.
SEDI-ATI has developed, demonstrated and integrated specific fiber optic assemblies with avionics grade fiber optic cables and connectors for both commercial and military aircraft and helicopter applications.
They withstand exposure to corrosive and other chemicals, including jet fuel, oil, solvents, and hydrolytic liquids. Besides, they handle shocks, vibrations and extreme temperatures. Finally, they demonstrate very low outgassing levels since they are exclusively made of stainless steel and ceramic parts.
Product focus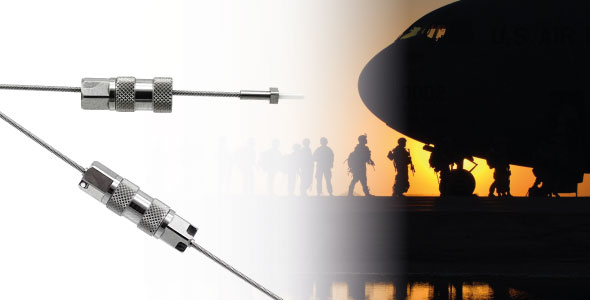 NANOXtreme® miniature connector for MIL-AERO applications
SEDI-ATI delivers a robust small form factor optical connector fully qualified for military and aeronautics applications where high levels of performance, compact dimensions, and low weight are critical.
It has successfully passed shocks, vibrations, and temperature qualifications.
It establishes a secure point-to-point optical connection as short as 36 mm in length and as small as 6 mm in diameter. As a result, it opens up a broad range of new opportunities to bring light in extremely complex and compact applications.
Key features
small form factor
ruggedized
versatile
zero outgassing materials
resistant to corrosion and high-temperatures
PC or APC polish
PM, SM or MM fibers up to 125 μm cladding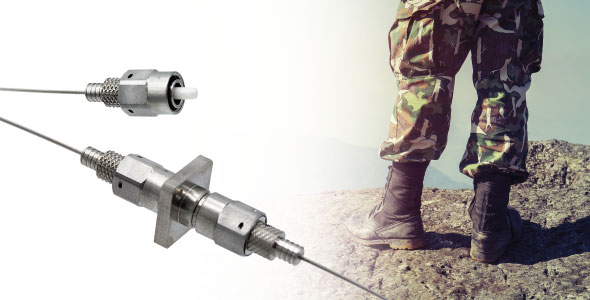 FCXtreme® connector for military and space-flight applications
SEDI-ATI releases a high-performance versatile and compact FC type connector, fully qualified for military and space-flight applications.
So far it has been qualified for operation under shocks and vibration conditions as well as under dynamic variations of the temperature from -55 °C to +125 °C. Undergoing stringent tests are also being led in seismic, nuclear and geophysics conditions up to +200 °C.
Its dimensions have been studied to meet the best solution in terms of bulk. Indeed, it is rather short with its 31 mm length and has an outer diameter smaller than 10 mm. As a result, it is smaller than conventional FC connectors, which opens up new perspectives of usage.
Key features
FC J.I.S. compatible
ruggedized
versatile
compact
zero outgassing materials
resistant to corrosion and high-temperatures
PC or APC polish
PM, SM or MM fibers up to 1000 μm core diameter