EPIC PHOTONICS+ Virtual Exhibition and Conference 2021
Amandine DEBLOUDTS
Get ready for PHOTONICS-PLUS Exhibition and Conference, in partnership with EPIC – EUROPEAN PHOTONICS INDUSTRY CONSORTIUM.
Claim your free voucher by writing to contact@sedi-ati.com and schedule a meeting right now with our team.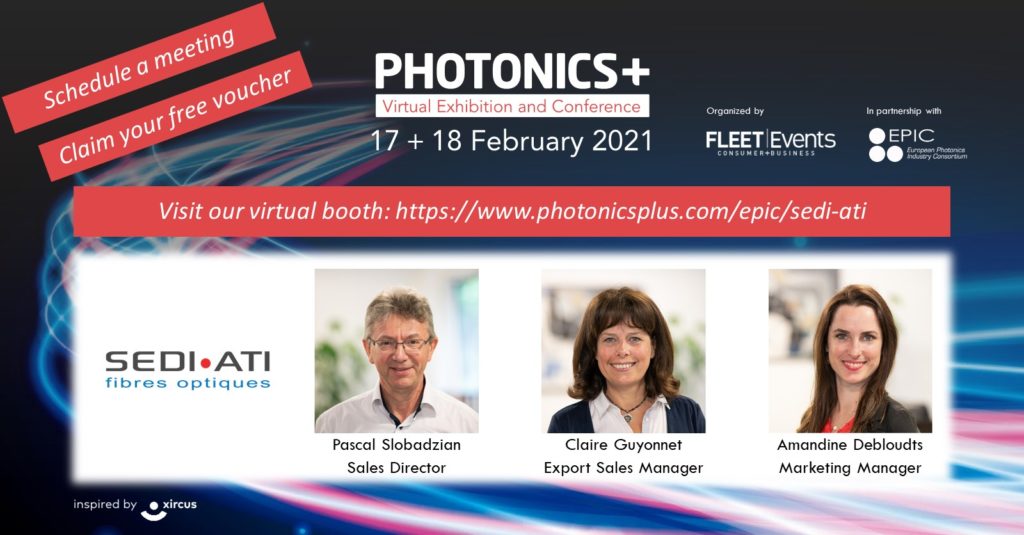 Also, do not miss our live presentation about "Fiber-optic assemblies dedicated to diffuse reflectance spectroscopy" on February 17th at 4:10 pm CET.