SEDI-ATI Fibres Optiques is proud to be at the initiative, as an SME partner, of the 3F2E (French Fiber Field for Extreme Environment) collaborative project, which was selected on October 19, 2021, to benefit from the French nuclear recovery plan.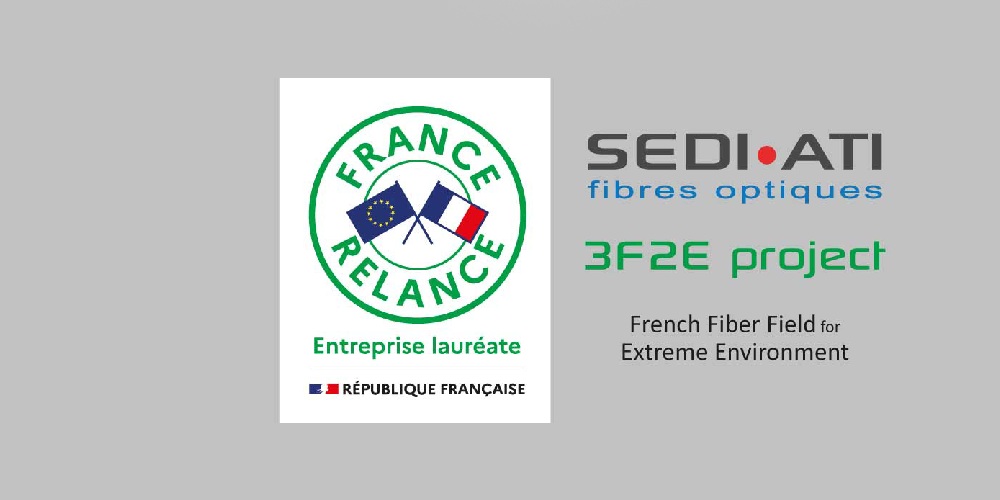 SEDI-ATI Fibres Optiques develops and designs fiber optic sensors for use in extreme nuclear environments.
These sensors require the use of special optical fibers with metallic coatings. However, there are only a few players capable of manufacturing and supplying this raw material in the world. Faced with the difficulties of supplying this type of fiber, SEDI-ATI Fibres Optique has expressed the desire to create a French industry that would free itself from foreign suppliers.
The benefits of optical fiber are manifold
SEDI-ATI then approached 3 industrial partners: iXblue, TechnicAtome, and EDF, as well as the technology platform Photonics Bretagne, to conduct collaborative work. This is how the 3F2E project was born.
The 3F2E collaborative project aims to develop metallic and/or carbon coatings on special optical fibers, allowing the use of sensors in extreme nuclear environments. This collaborative work, with the support of the major contractors and agencies in the nuclear industry, will make it possible to set up a 100% Made in France integrated supply chain and guarantee national sovereignty over this strategic technology.
The 3F2E project is one of 43 projects selected by the French recovery plan to respond to the call for projects for the third succession of the fund to support investment in the nuclear sector and the strengthening of skills in the French nuclear industry.