Description
Gradient fiber manufacturer for WDM technology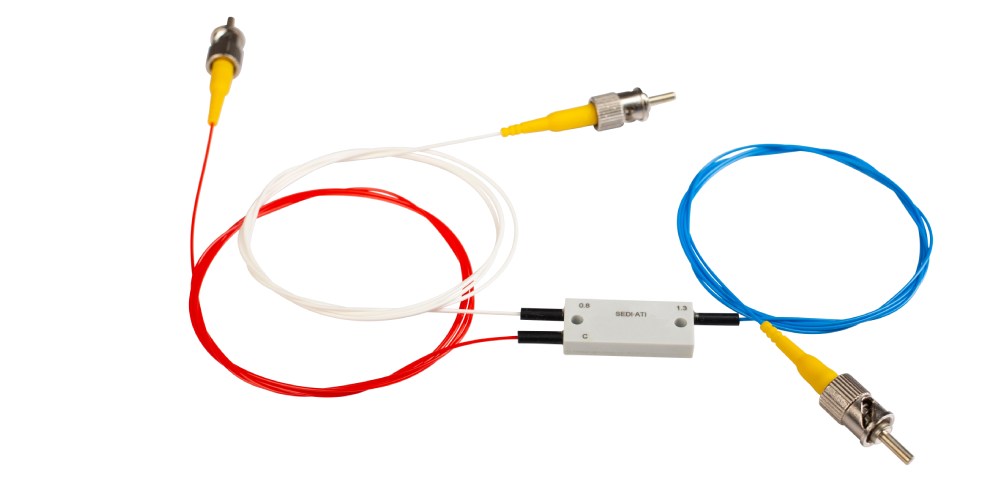 GI50/125 or GI62.5/125 fibers,
Custom dichroic filter,
Compact,
Robust,
Reliable,
Lightweight,
Custom configurations available.
Custom fibre and wavelength manufacture
It is optimized for use at 850 nm and 1300 nm.
Other fiber types and wavelengths such as 1300/1550 nm are possible upon request as the dichroic filter can be customized for a variety of datacommunication applications.
We can also offer a ruggedized package upon request.