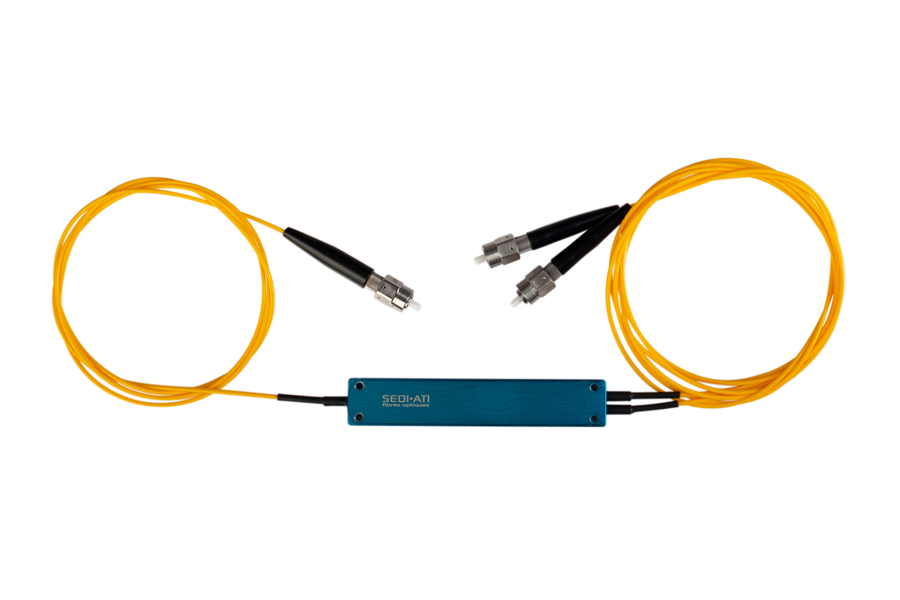 Key features
from 100 μm to 1000 μm fiber core diameters
broad wavelength range
wavelength insensitive
stable coupling ratio
high reliability
low insertion loss
custom configurations available
1x2 large core fiber optic multimode couplers
SEDI-ATI's large core fiber-optic multimode couplers are ideal for spectroscopy applications where large core optical fibers are required.
They can be made with any large core step-index fiber types from 100 μm to 1000 μm core diameters, including Launch fibers (LCH) and Hard-Clad Silica fibers (HCS).
Please contact us to discuss your specific requirements as we can also offer multimode large core fiber-optic couplers with different coupling ratios, different fiber lengths, special packaging for high-temperature applications, higher directivity, and 1xN configurations.
CP-LC

Coupling ratio

50/50; other coupling ratios from 10/90 to 50/50

Fiber lengths on each port

1 m

Fiber type

MM SI 100 to 1000 μm core

Directivity

> 30 dB guaranted by design; higher directivity upon request

Insertion loss

< 4 dB; measured in a 50/50 configuration

Operating wavelength range

532-1625 nm; depending on fiber type

Operating temperature range

Storage temperature range